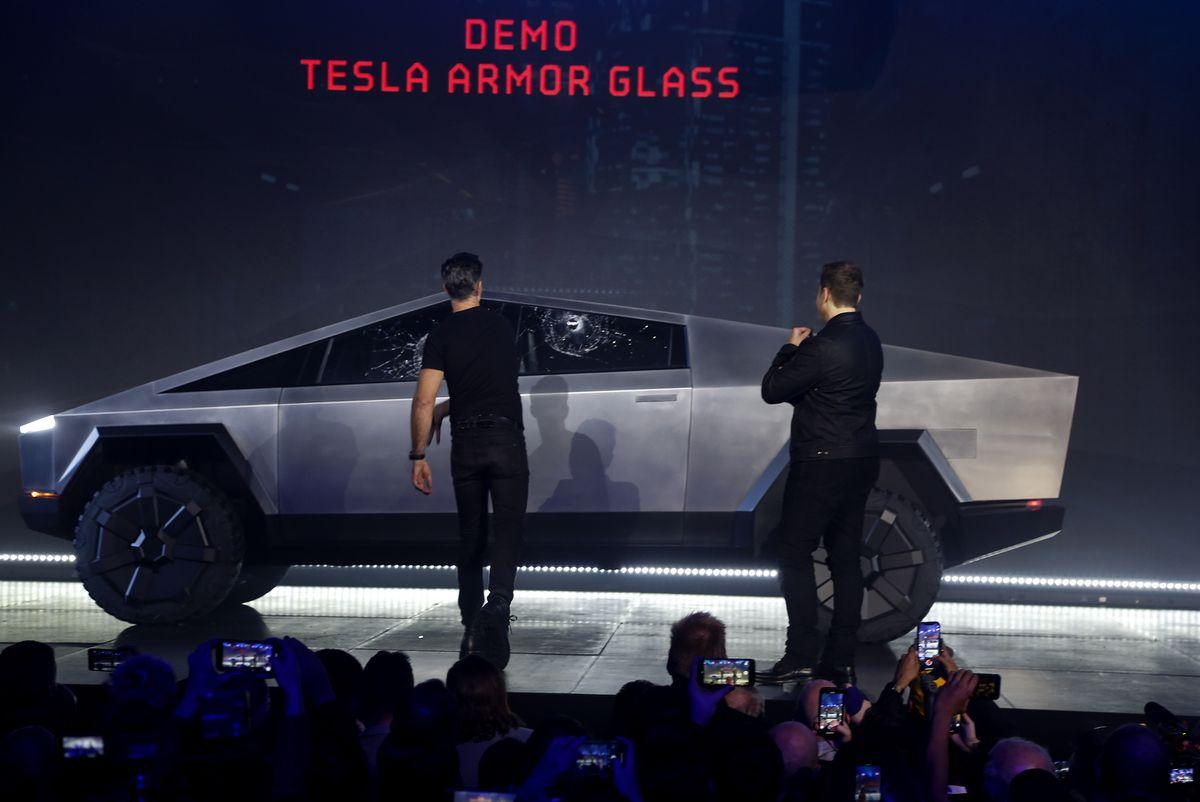 So when you are on stage and showing off the New "ARMORED " Autoglass' and it ends up breaking..
OOPS!!! Check this short clip out. No, i won't be selling this glass any time soon.
(ok, maybe a special order - maybe)
Clip: https://www.youtube.com/watch?v=DPQP68aGiqo

For the full version click this link and Skip to around 13:57...
Cunning & absolutely Cool: VW's Silver-Embedded, Thermally-Flexible Auto Glass

So do you equally dread the summer and winter in your car? With one season leaving you sweltering hot and the other a numb-fingered frosty the snowman courtesy of all those ice scraping endeavors? Well then get a load of this!! Good old VW has discovered what they are calling a "better way to window". They are Installing a thin, invisible layer of silver right there within windshield glass to offer a reflective surface that kicks-back an estimated 60% of the sun's rays in the summer and adds to some fast snow and ice removal in the winter months with a bit of added electricity. Will other manufacturers hop-aboard? Only time will tell - But as the Spokane auto glass experts, we are keeping an eye on this one! Wonder if this adds any strength to the mix? Im excited to see how this turns out.. Anyone got a VW we can try this on? :-)
So is it time for a new windshield for you? From low-tech, show-stopping classic cars, to today's breathtaking paragons of high-tech sport luxury; The Spokane auto glass experts here at Liberty Lake auto glass have all your automotive window glass needs covered. Contact us and schedule your Free Mobile, curbside service today.
https://www.LibertyLakeAutoGlass.com
Subscribe to this blog's feed