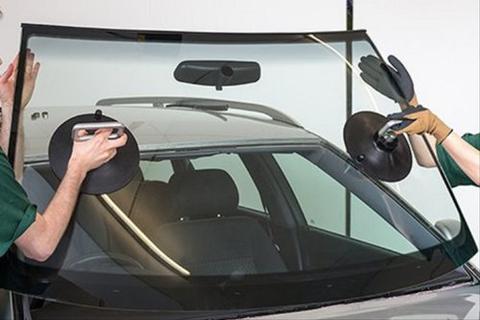 Is your windshield leaking when it rains or even worse, in the car wash? Whether your windshield leaks when it rains or you've just noticed a leak in the car wash, leaks are ALL bad news!
Unfortunately, this isn't something the DIY handyman can just take on. A windshield that appears fine can spring a leak at any time. To make matters worse, if that leak goes unnoticed for weeks, or even months (It happens)then you could be looking at some REAL damage to your car. A little water seeping in might seem like no big deal, but it can really cause some major problems without proper intervention. Luckily, your Spokane auto glass experts have you covered with our top tips for identifying and understanding the causes, of the dreaded leaky windshield......

Truth be told, understanding what causes your that windshield to leak is the best way to begin your windshield leak repair and to prevent future problems.
The #1 Top leak-causing culprits include:
Faulty rubber seals around the windshield - Caused by age and deterioration.
Mold and mildew growth on windshield seals or between the seal and glass.
Improperly installed windshields. <------The one I see the most---
It's also essential to recognize the symptoms of a leaky windshield so that you can catch the leak at the first sign of an issue.
Some real common symptoms of leaking windshield include:
Mildew or mildew smells
Fog on the inside of the windshield.
Windshield rust.
Discoloration.
Wet carpet or upholstery. <-----this one---
SO, how do you go about that Windshield Leak Repair? Well this is a Job for the Professionals
That windshield is more than a window, it's actually an integral part of the structure of your car and the safety systems that protect you and your passengers. Windshield repairs and replacements almost always necessitate the assistance of a professional like your friends at #Liberty_Lake_auto_glass <---shameless plug ----
We will advise you as to whether or not your windshield can be repaired or if it requires a complete replacement. Depending on the damage, it may be possible to just reseal the windshield. Most windshields are held into place and sealed with the combination of a gasket and liquid sealant.
To reseal a windshield, our service professionals:
Remove all the trim pieces.
Locate the leak beneath the trim.
Clean the area.
Apply liquid sealant overtop the leak.
Let it dry
Test the fix.
Replace exterior trim pieces.
If resealing is not possible, we will walk you thru any other options, including replacement of the rubber gasket and /or replacement of the entire windshield - if that's what is necessary. We strive to be the lowest price possible for our customers. We are cost-effective, high-quality, Mobile, and the Spokane auto glass company of choice.
So trust the professionals at Liberty Lake Auto Glass for all your windshield repair and replacement needs. Give us a call today at (509)218-4978 to get started.
Mention you found us online and receive a 10% Discount on your service!
Cunning & absolutely Cool: VW's Silver-Embedded, Thermally-Flexible Auto Glass

So do you equally dread the summer and winter in your car? With one season leaving you sweltering hot and the other a numb-fingered frosty the snowman courtesy of all those ice scraping endeavors? Well then get a load of this!! Good old VW has discovered what they are calling a "better way to window". They are Installing a thin, invisible layer of silver right there within windshield glass to offer a reflective surface that kicks-back an estimated 60% of the sun's rays in the summer and adds to some fast snow and ice removal in the winter months with a bit of added electricity. Will other manufacturers hop-aboard? Only time will tell - But as the Spokane auto glass experts, we are keeping an eye on this one! Wonder if this adds any strength to the mix? Im excited to see how this turns out.. Anyone got a VW we can try this on? :-)
So is it time for a new windshield for you? From low-tech, show-stopping classic cars, to today's breathtaking paragons of high-tech sport luxury; The Spokane auto glass experts here at Liberty Lake auto glass have all your automotive window glass needs covered. Contact us and schedule your Free Mobile, curbside service today.
https://www.LibertyLakeAutoGlass.com
Subscribe to this blog's feed